The Indianapolis Colts today announced that Cory Robinson of Seymour (Ind.) has been named the second-ever Colts High School Man of the Year award, presented by Forté Sports Medicine and Orthopedics.
15-year hip and knee specialist Dr. Peter Maiers to serve Colts players, lead medical team
CARMEL, Ind. – The Indianapolis Colts are once again turning to Forté Sports Medicine and Orthopedics, formerly known as Methodist Sports Medicine, to lead the team's sports medicine roster. The Colts have named Forté's Dr. Peter Maiers as the new head team physician. Maiers replaces Forte's Dr. Thomas Klootwyk, who stepped down after 23 years with the team, including five as head team physician.
A fellowship-trained orthopedic and sports medicine surgeon who specializes in the treatment of the hip and knee, Maiers was elevated to the role of head team physician after serving the Colts for twelve years – eight years as a team consultant and four years as a team physician. Maiers also has experience as a team physician for Indiana University football.
"I would like to express my gratitude to Jim Irsay and the entire Irsay family for the opportunity to serve this great franchise by caring for the athletes," said Maiers. "My goal as head team physician is to work with the team of sports medicine and medical specialists to maintain the respect of the players as Dr. Klootwyk has done so well over the years. We want the athletes to know we have their best interests at heart. Keeping them safe and healthy is our priority – now and for the benefit of their long-term health."
Following the promotion of Maiers to head team physician, Dr. Dale Snead joins Dr. Mark Ritter as assistant team physicians. Ritter, who has served the Colts since 2020, is a fellowship-trained orthopedic surgeon specializing in orthopedic sports medicine, trauma, and knee and shoulder injuries. Snead, also a fellowship-trained orthopedic surgeon, specializes in the treatment of shoulders, elbows, forearms and hands. Both surgeons have served athletes for many years at various area high schools and colleges/universities.
Klootwyk will continue to serve the Colts as a team consultant. Also continuing as team consultants are Forté physicians: Dr. Thurman Alvey III, a primary care sports medicine specialist focusing on concussions; Dr. David Porter, a fellowship-trained orthopedic surgeon specializing in foot and ankle injuries; Dr. Lance Rettig, a fellowship-trained orthopedic surgeon specializing in elbow, wrist and hand injuries; and Dr. Stephen Ritter, a fellowship-trained orthopedic surgeon specializing in back and neck injuries.
"Our top priority always is to provide exceptional care for our players, and in Forté, we've found that same level of commitment from our physicians," said Jim Irsay, Colts owner and CEO. "We look forward to continuing our work with Dr. Maiers and the Forté team as they use their world-class skill and experience to enhance the physical and mental health of our athletes."
Fans who are interested in seeing the Colts in action this season can still purchase single-game tickets for regular season games at Lucas Oil Stadium at Colts.com/Tickets or Ticketmaster.com.
More information about Forté Sports Medicine and Orthopedics is available at forteortho.com.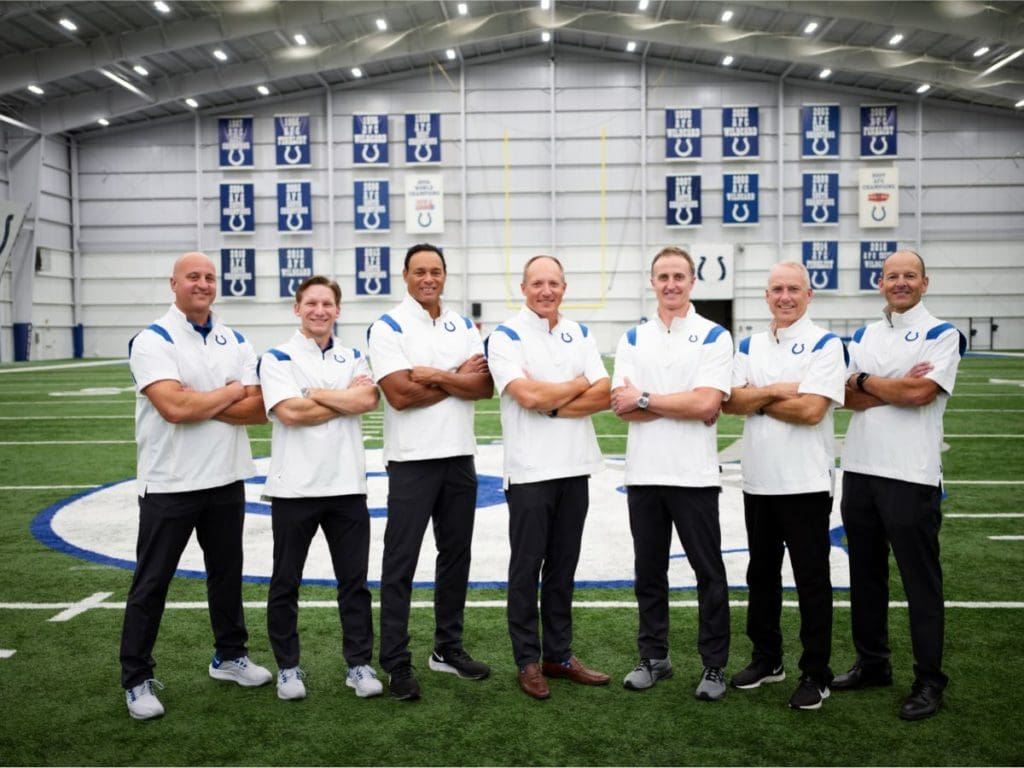 About Forté Sports Medicine and Orthopedics
Forté Sports Medicine and Orthopedics, previously known as Methodist Sports Medicine, is an independent, physician-owned orthopedic practice recognized as one of the region's most respected orthopedic groups. Founded in 1983 as one of the country's original sports medicine practices, Forté's physicians and staff provide comprehensive, specialized sports medicine and orthopedic care to patients of all ages.
Clinical evaluations performed by highly skilled fellowship-trained orthopedic surgeons, combined with advanced surgical techniques and comprehensive non-surgical treatment options, provide patients with exceptional treatment outcomes and a return to active living. Forté provides patients with expert orthopedic care in several sub-specialties, including hand, wrist, elbow and shoulder; foot and ankle; hip and knee; joint replacement and revision; spine care and sports medicine. Forté has been trusted by the Indianapolis Colts as their official team physicians since 1984 and serve as the orthopedic provider for Purdue University, Butler University, Indiana State University and numerous high schools and public safety departments throughout central Indiana.
Forté Sports Medicine and Orthopedics also innovates daily through a separate 501(c)(3), Forté Orthopedic Research Institute, that improves the lives of patients everywhere through advanced clinical research and education.